Social Media Marketing
What comes to your mind, when we say the word 'Social Media'. Facebook, Whatsapp, Chatting ? But it is more than just chatting and interacting. Social Media is something that has completely transformed the way we communicate and interact with our friends, relatives and family members. Social media is quite popular nowadays. We all have our virtual social life on various social media platforms like Facebook, Whatsapp, Twitter etc. Businesses are using social media to reach a larger section of the society because they know that people of all age groups are present here. Social media is not restricted to teenagers nowadays. Adults and children are actively attracted towards the social media platforms which are growing in an exponential manner.
Businesses also doesn't want to stay behind. They also want to take advantage of this platform. The best thing about doing businesses online is that you can easily target the potential customer. Internet is full of testimonials of businesses who have managed exponential growths in their sales and profits. E-commerce giants like Amazon and Flipkart are already earning a huge amount of money from online shopping.
Top 5 Social Media Platforms That You  Must Target
Facebook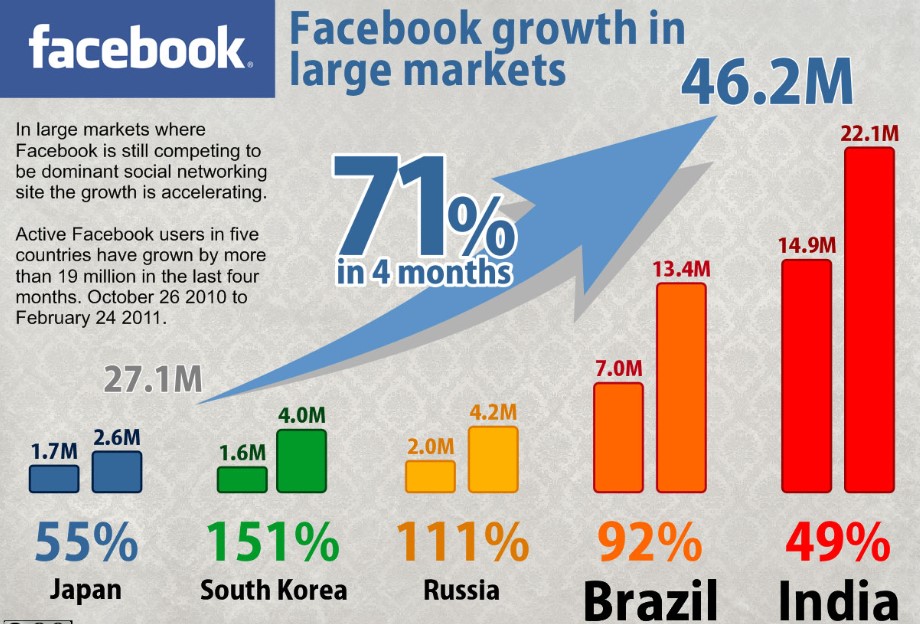 Pic source: DreamGrow
Facebook is one of the most used social media platforms nowadays. Almost everyone is present on Facebook. India is a country which has a very large number of active users on Facebook which is a good news for Facebook as well as for businesses which are moving online. Facebook gives you the opportunity to target a large base of users which can be turned into your potential clients or customers by using some good strategies and business skills. Facebook gives you the optin to run ad campaigns. You can add a Facebook post on your business page. This page can include your product or service you provide. Then you can boost this page to get more traffic and engagements on this. This way you can target a potential base of customers. It also gives you the option to target users on the basis of age, demographics, their preferences etc.
Also Check:  Best SEO Strategies to Rank on First Page of Google
Twitter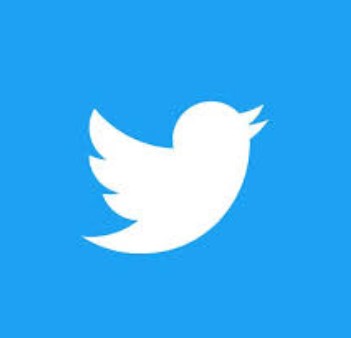 Earlier twitter was mostly used by celebrities only in India but nowadays it has become a very common platform to have a discussion on a particular topic. Though, people also use it for trolling someone. But it is not only about trolling someone. It is much more than that. You can use it expand your business and share your products and services with the world. No? Twitter has a lot of users and if you work with a good strategy then you can get more eyes to your business. With smart  tricks and strategies you can convert engagements into sales and profits.
Flipboard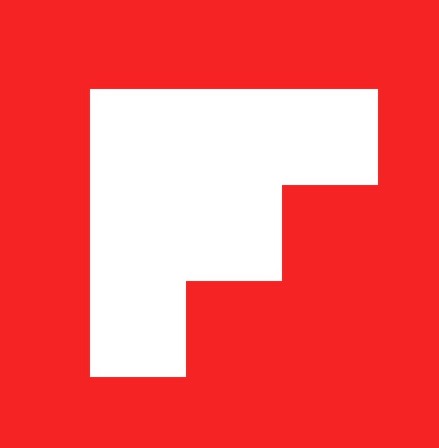 Flipboard  in my opinion is one such platform that you all must target if you want to target a bigger audience. Fliboard has a very large number of users on it from around the world. Not just India, if you market your business on Flipboard you can take your business on an international level. You can make a social media magazine  for your business. Flipboard also shows you the latest trends in business and you can also add business in your reading section. This way you can stay aware of the business news and updates from all around the world.
Benefits of Social Media Marketing for Your Business
Cater Larger Audience
With Social media marketing strategies you can target a bigger audience. By using the correct methods you can easily get more eyes to your business and more eyes means more chances of conversion
Increased Brand Awareness
It is one of the most cost-effective methods to increase your brand awareness. Correct social media strategies will help you bring more visibility for your brand. When your company or brand is new you need to make sure that it gets maximum exposure. No exposure and visibility means no sales and profit.
Increase in Search Engine rankings
Sharing your brand content on social media on regular basis will  definitely help you  in improving your search engine rankings. It will not directly increase the organic traffic but yes, if you share your content on all the top social media platforms and forums like Quora, Nairaland forum it will definitely help in bringing traffic and rankings for your keywords.
Higher Conversion Rate
Social Media marketing will lead to more chances of conversion. The blog  posts, images and videos you share on social media will bring more traffic on your website which means more chances of converting the traffic into sales. Social media also increases the brand trust and loyalty. You can easily interact with your customers or clients.
So, these were some of the benefits of Social Media Marketing. Now we will tell you why to choose xPress Web Solutions for your social media marketing of your brand or business.
Why Choose xPress Web Solutions ?
We have the best team for Social Media Marketing projects. The team is dedicated to take your business to the next level. We have already worked for various businesses and have helped them in increasing their sales and profits. We have the best offers and lowest price packages for Social Media Marketing. To know the package details you can mail us or meet us personally.
Tags:
Business
,
Business growth
,
Marketing
,
SMM
,
Social Media
,
Social Media marketing